Tree & Stump Removal in Lansdale, PA
THERE ARE MANY REASONS WHY TREES MAY NEED TO BE REMOVED FROM A PROPERTY. WE SPECIALIZE IN DANGEROUS TREE REMOVAL AND HAVE THE EXPERIENCE AND EQUIPMENT TO HANDLE YOUR MOST DIFFICULT TREES. WE ARE LICENSED, INSURED, AND OFFER FREE ESTIMATES.
Hazardous trees have the potential to cause damage to property and/or people.
Trees may be selectively removed from an overly crowded area.
Some tree varieties are more desirable than others. Messy blooms, fruit and leaves can be a constant clean-up.
A dense canopy may hinder the growth of a healthy lawn. Trees may need to be removed to allow light to reach the sod.
Tree roots may damage underground utilities, septic lines, driveway pavement, sidewalks and even foundations.
Some tree roots rise above the lawn surface. This can make it difficult to maintain the grass and cause mower damage.

Landis Tree Service & RM Landscaping has the experience and the equipment necessary to remove your dangerous trees and unsightly stumps. Our many years of tree climbing and bucket work experience has equipped us with the skills and technique necessary to complete the job safety and without incurring any property damage. There are many reasons why you might want to remove your tree. Whatever the reason, make sure you are engaging the professionals at Landis Tree Service & RM Landscaping to get the job done right. There are many techniques we use in order to remove and grind your stumps and trees. We will provide you the options that work best for you and your pocket book!
Please contact our office to schedule your Free Estimate.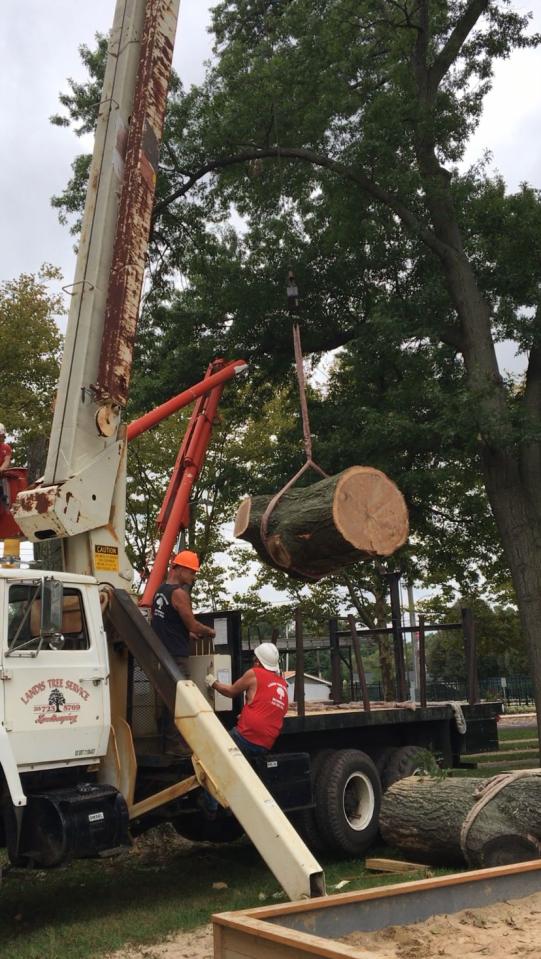 STUMP GRINDING
Landis Tree Service & RM Landscaping provides professional, experienced and insured tree grinding services in the Telford area. Stumps are unsightly and can be dangerous as they decay. Whether it is a stump from a tree we cut or stumps that have been there a while, we can handle your stump grindingneeds. No stump is too large. Our grinders can handle any size stump. We offer stump grinders that can go through gates as small as 38" allowing us to maneuver in tight spaces.
Please contact our office to schedule your Free Estimate.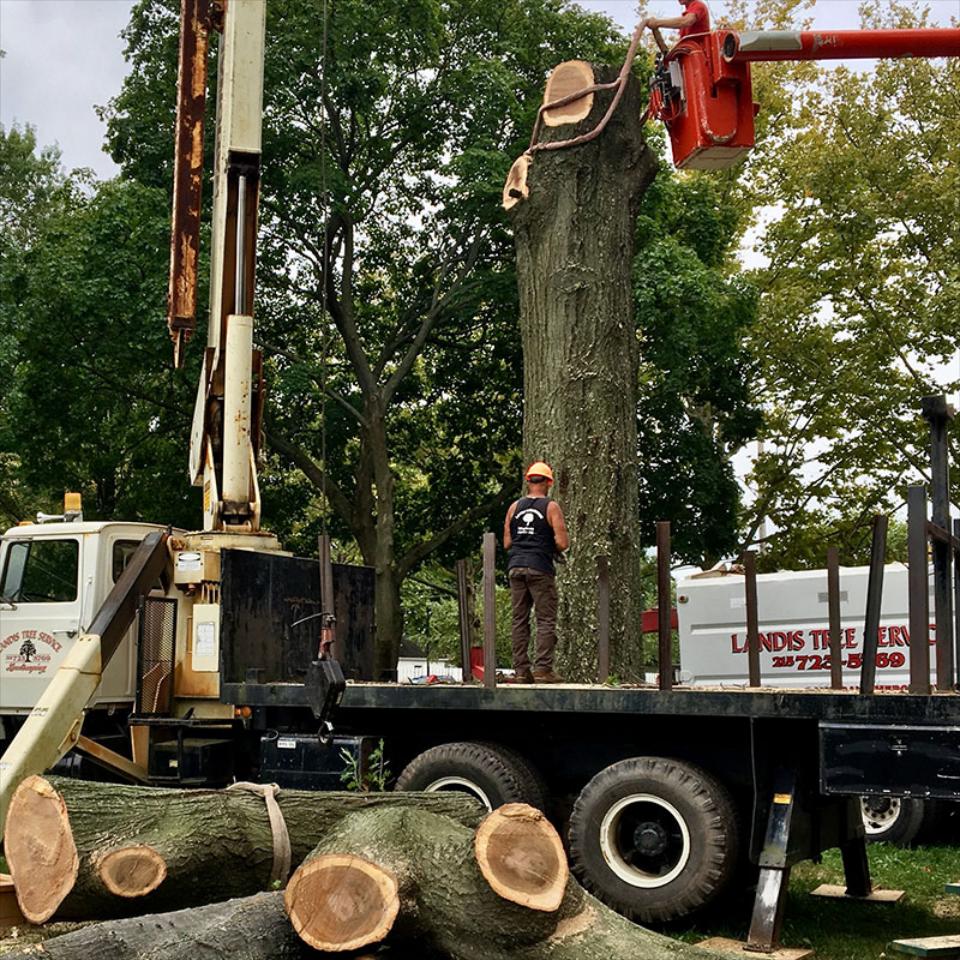 Professional Tree Services in Lansdale, PA
Keep your yard safe and attractive with tree services from our company in Bucks and Montgomery Counties, Pennsylvania. Landis Tree Service & RM Landscaping has its own crane and bucket truck to access even the tallest trees. Extensive services from our tree company include:
Tree Trimming & Removal
Stump Grinding
Thinning
Pruning
Topping
Tree Fertilization
Cabling & Staking
Tree Inspections & Evaluations
Storm Damage Cleanup (Trees & Debris)
Tree & Shrub Planting
Insurance Estimates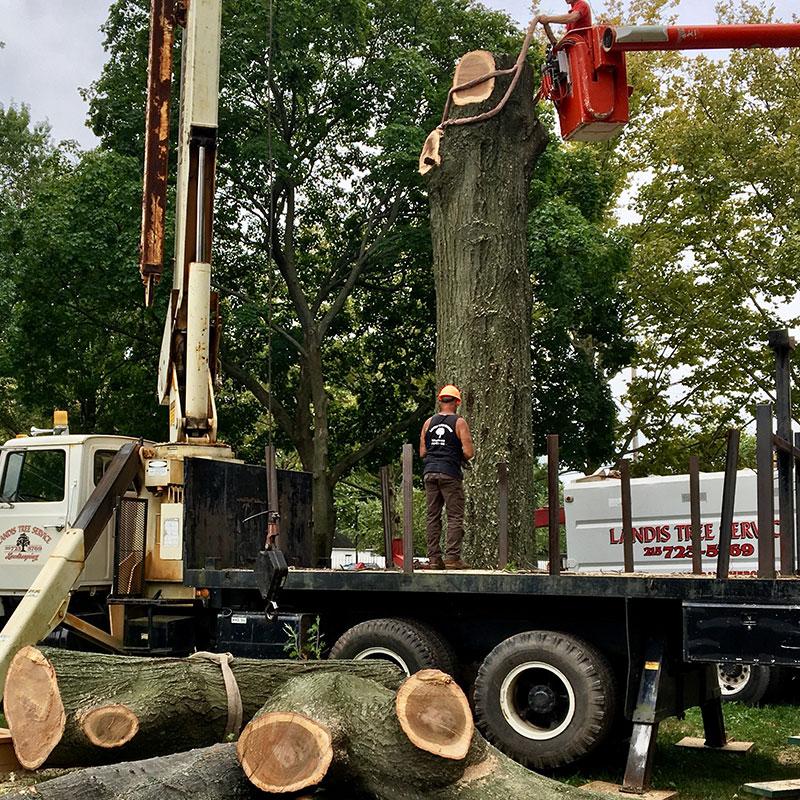 Please contact our office to schedule your Free Estimate